Full Time
Remote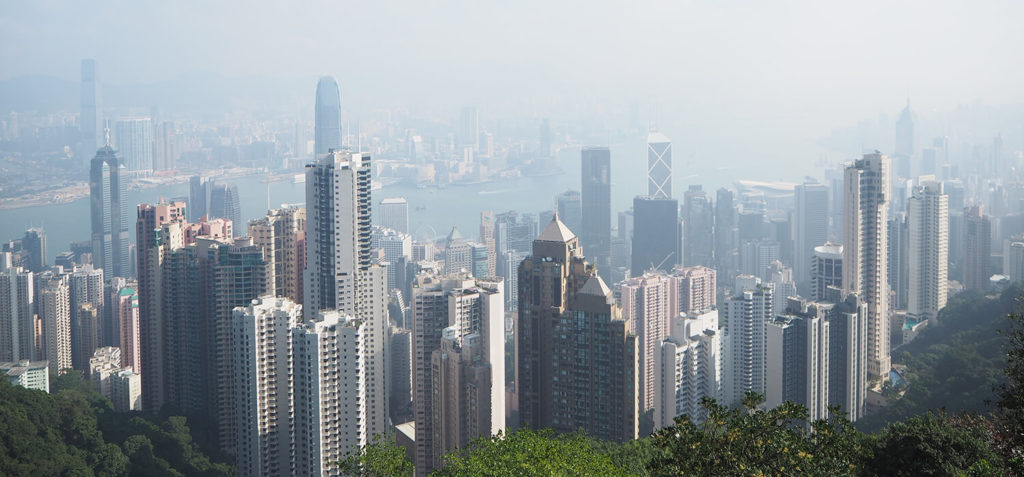 Are you an ambitious and motivated A-player? Looking for a chance to prove it?
Are you ready to join a fast-moving, successful e-commerce company at the forefront of the manufacturing and Amazon FBA space?
Do you want to supercharge your marketing career working with people with years of experience on the ground in China?
If this sounds like you, read on…
Why should you work for this company?
Matt Kowalak and Jamon Yerger are the cofounders of High Cappin and have a decade of experience at the forefront of global manufacturing.
They split their time between sourcing products in China, launching new products in the U.S., and sharing their years of experience through their membership site, 'Running With China'.
The company has some big projects lined up for the next year, and they need an ambitious fast learner to help them capitalize on a number of key opportunities.
This isn't going to be a walk in the park, but the right person will find this opportunity extremely valuable. Matt and Jamon have expertise built up from years in the trenches in China that you can't find anywhere else.
Between a sourcing business, ecommerce lines and a membership site, they have a lot of plates spinning, and it will be your job to give them the big picture information they need, growing the business quickly and learning a lot as you go.
Position Details:
With a few projects in the pipeline and resources behind you, you'll be able to find where you fit best to grow the business and make a real impact.
This is a great opportunity for someone who's already got a few skills, and is ready to join in with a successful company that has the resources to grow their career fast.
You'll enjoy the benefits of remote working, but you'll also get a chance to get in on the ground and learn. Details are flexible, but the goal would be to spend ~3 months starting in September or October on the ground in Asia (probably Thailand) getting up to speed and learning a ton from Matt.
After this ramp up period you'll be free to work from wherever you'd like.
This is an "up or out" position. You will be expected to move up in the company and take on more responsibilities and a leadership role.
The right candidate will have an opportunity to step into the role of a Marketing Director after a year, and there is an opportunity for equity for especially high performers.
Position Competencies:
In order to be a good fit for this role, you'll need to have the following traits as a minimum:
Not afraid of numbers and analytics – A lot of the day-to-day tasks will be reporting KPI's, monitoring existing campaigns and running ad campaigns. It will be your job to crunch the numbers and bring the big picture back to Matt and Jamon. Your motto is I LOVE SPREADSHEETS.
Content Ideation Skills – A lot of the planned opportunities will be based around building out brand content. You'll be charged with coming up with good, interesting ideas for content and making sure they are executed by a team of contract writers and editors.  You don't need to be a professional writer, but you should be able to put together a blog post or product description.
Fast Learner – There are a number of projects across different platforms of varying scope. You will need to be able to pick up on new skills quickly, and deeply understand the processes at the core of business. In the job application form, start your response to question 9 with 'China' as the first word.
Gets Things Done – This positions is for someone ambitious. If you can learn quickly, you'll be given the opportunity to take a fast-tracked path for an exciting career in marketing, overseas manufacturing and product creation.
Position Outcomes:
Working in the marketing analytics assistant role,  you'll be directly responsible for:
Growing revenue for an existing Amazon product line. Matt and Jamon have a handful of products already selling on Amazon. You'll be in charge of taking over those product lines and expanding their marketing on Amazon and other e-Commerce platforms.
Activities will include Managing and reporting data for Amazon PPC,  optimizing Amazon product listings, setting up and monitoring Facebook ad campaigns, and finding ways to increase customer lifetime value.
Launching New Products – With a deep expertise in manufacturing in China, Matt and Jamon are going to be aggressively rolling out new products and you'll be the one helping take them to market.
You'll be dealing with eCommerce branding, content creation management, coming up with offers, and reaching out to relevant communities and brands.
This role requires strong analytical capabilities – someone who isn't afraid of diving into spreadsheets to figure out what's really going on.
Launching Related Initiatives such as a Kickstarter campaign and membership site. In addition to their exploding Amazon business, Matt and Jamon are also launching products through Kickstarter and a membership site focused on teaching others how to manufacture in China.
How to Apply:
Record a video of yourself. We will only accept applications which include a Youtube video URL. Your preferences for your video should be "unlisted." The quality of your video is not important – you will not get extra points for fancy editing. Please keep your video under 90 seconds.Talk about:
What are your career goals?
What are you really good at professionally?
What are you not good at or not interested in doing professionally?
Complete the following task:
– Open this spreadsheet containing an arbitrary data set (power stations in Australia).
– Click 'File > Make A Copy' and save it to your Google Drive.
– Create a pivot table that displays column C: NAME organized by column J: STATE. The result should look just like this image:
– In the application form below, attach the URL to your copy of the spreadsheet as your response to question 4.
(Make sure that your sharing settings allow us to view it)


Fill out the form below
Timeline:
Step 1: Submissions are due by 11:59pm May 26th. No submissions after that time will be considered.
Step 2: Review submissions and schedule first round of interviews (Late May)
Step 3: Second interview and final decision (Early June)
---
---
New to GetApprenticeship.com?
Click the links below to find out more about apprenticeships and how you can get paid to learn valuable skillsets for entrepreneurship and online business.
Want to get an apprenticeship?
Enter your email below to stay notified of new opportunities as they become available: